This past Sunday was a lazy day equipped with a very late brunch. My dad recently brought me one of his skillets and I figured I'd test it out. I wanted to go with something easy and quick and decided on a breakfast hash. This recipe is the result of a combined effort between myself and a fellow foodie friend. Warm, savory, and with a hint of maple syrup this easy skillet dish is quite filling. Between the potatoes, ham, bacon, and a few other fixings, one serving of this was more than enough for me.
As always, you can find the full recipe below and don't forget to
visit my full site
 for more recipes, food photos, and my new weekly "
Love List
".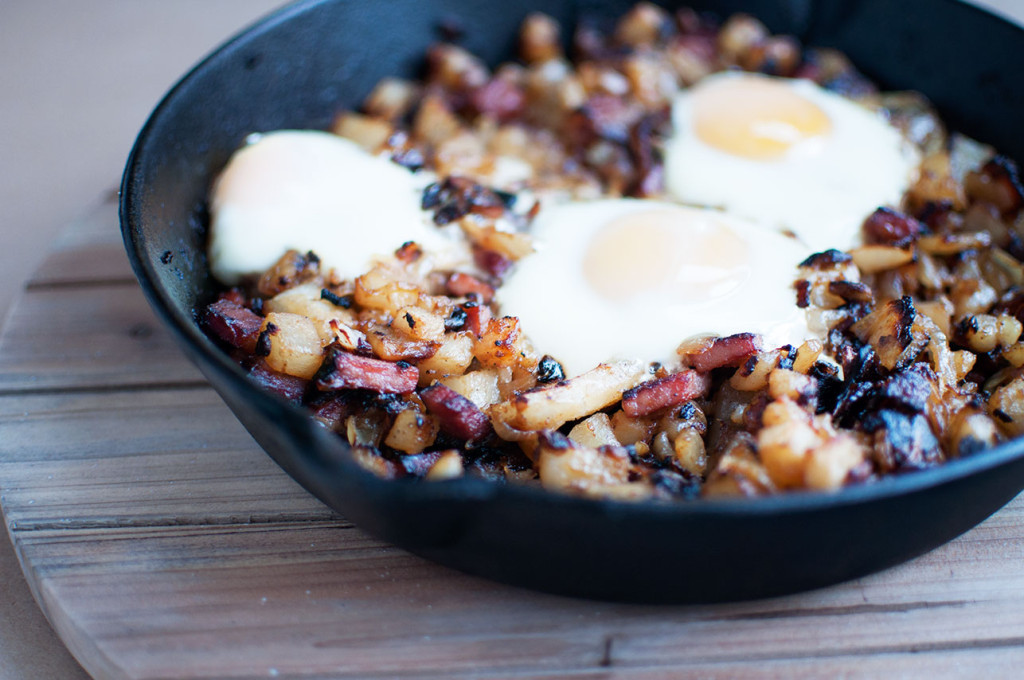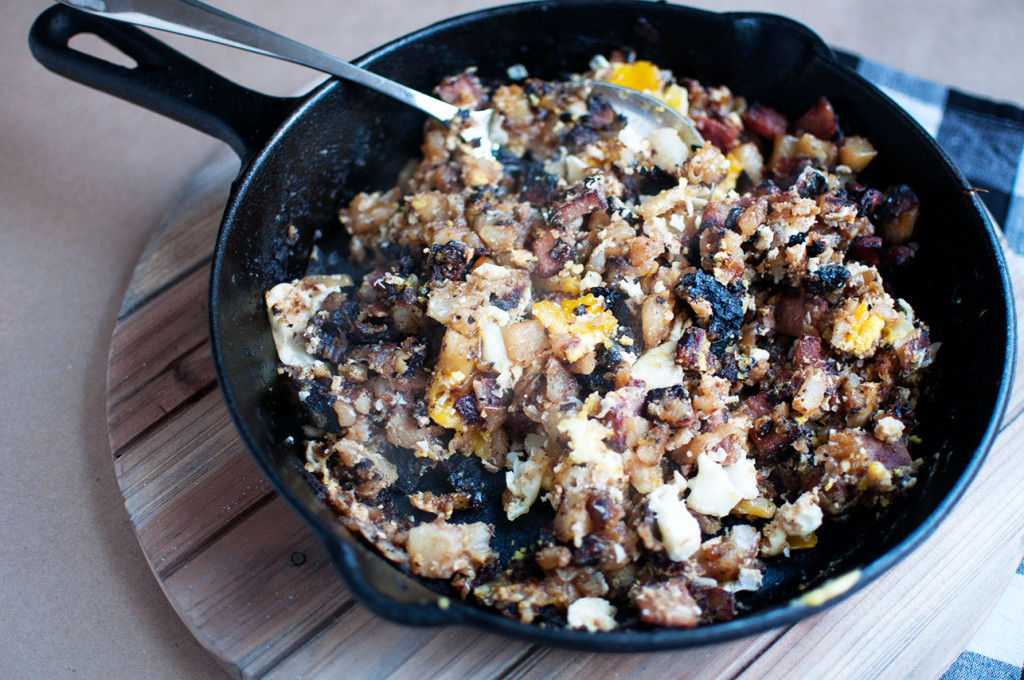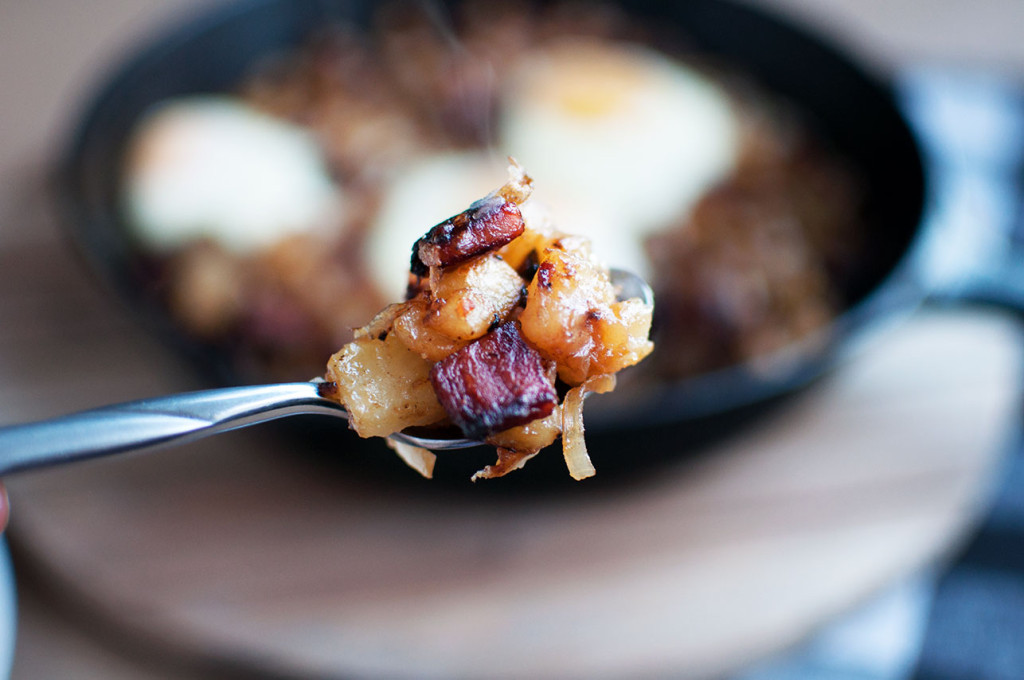 Breakfast Hash
Ingredients
Instructions
Place skillet on high heat to warm
Dice the ham into cubes, cut bacon into small strips, and slice onions
Place ham, bacon, and half of the onion into hot skillet. Continue to stir until meat is cooked, about 8-10 minutes
Dice potatoes into cubes and add to skillet with the remainder of the onion. Cook until potatoes have browned, about 12-15 minutes
Season with salt and pepper
Stir in maple syrup
Locate your oven broiler and turn it on high
Crack 3 eggs into the skillet and place directly into oven. Broil until the egg whites have cooked through
Carefully remove from oven. Stir hash to mix in the egg yolks.
Enjoy!