Dynamic Show Review | Bridge City Hustle | 5.1.14
Brooklyn Hustles
Sparks fly. Movement begins. Then the fire blazes. It's the quintessential story of all things meaningful, the story of momentum's birth, the story of Bridge City Hustle.
Five Funky fresh cats from Brooklyn form the jamming out jazzy quintet I just mentioned. Armed with a thirst for soul and a feel good energetic vibe, they played to an intimate Bowery Electric crowd Tuesday night. If you're not familiar with them, they're led by a part Marvin Gaye, touch of Mayer Hawthrone, lead singer name Johnny Burgos.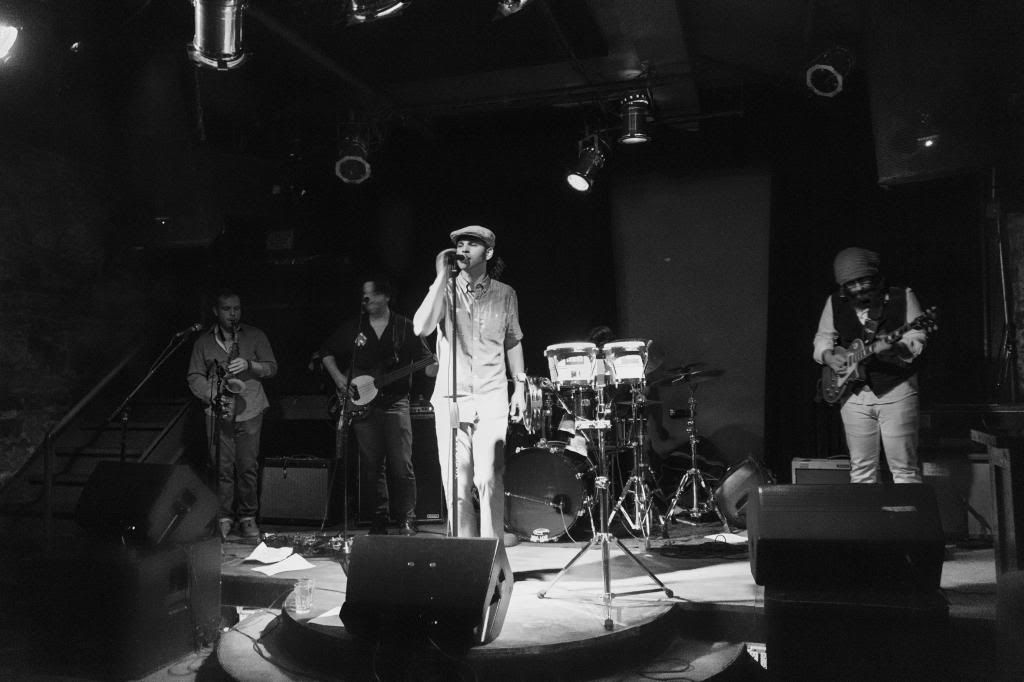 His side hustle (band mates) consists of the usual suspects, plus one bad ass, horn blowing juggernaut of a sax man known as Dan Cherouny. Their vibe is Rudimental meets Dave Matthews, creating bluesy undertones with a dance groove top. Lyrically strong, as on the track "Too Good for Me," when speaking of the reality of relationships, "I've gotta go, cause shit's getting real," or like in "Mama," a song about making mama "proud." You can relate to that right? Doesn't everyone want to make mama proud?! They're catchy in all the right places, profiling showmanship while having true fun along the way. Hurry up and peep the hustle of this every man's band. Seriously, hurry up.
Click Here to listen to their EP.
Writer | Rene Ramirez + Photographer | Katie Henry