The Top acts that you can't go without this Weekend.
Festival season is in full swing. Having gone to Coachella were fully prepared to assist to you in shaping the next three days of your life. And don't worry, we know you have a lot going on: over excitement, massive festival anxiety, picking out that choice outfit to get all hot and sweaty in so for when you're moshing around in the NYC heat and potential pool O mud you look perfect. Yes, we'll help you fulfill your true sense of duty, please don't fret. Knowing all of this, we wanted to put your mind at ease, so here's our list of acts to catch so you have time to focus on what's really important—picking out the right top:
Why you need to check them out:Heard of the Blur? How about the Gorillaz? Well the frontman genius behind both of those bands is stepping out on his own solo mission. Gov's Ball will be the first test of what Damon can do when left to his own accord.
Why you need to check them out: You'll get violated. Musically speaking of course and who doesn't want that? But on the real, this folky, jammy juggernaut of an artist brings his act to the big apple and we're excited to see his chops!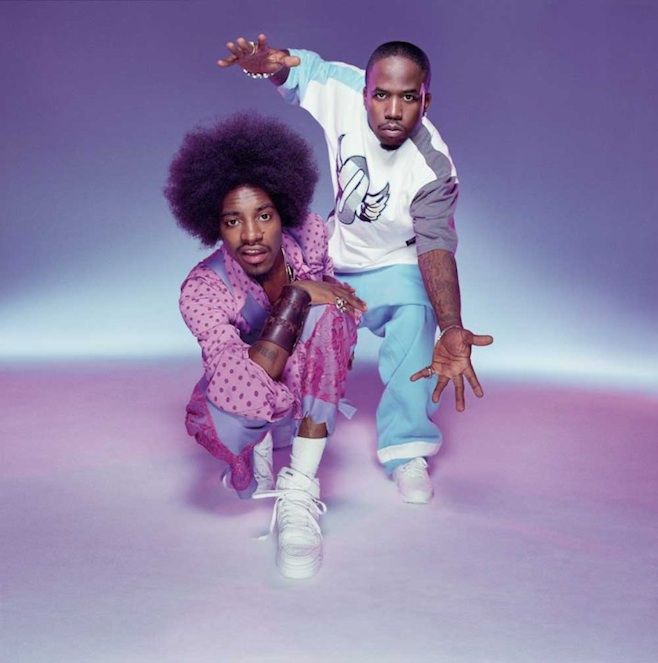 Why you need to check them out: You really need a reason? Ok. We know that Outkast is en route to a historic summer run having inked to perform at over 50 festivals in the U.S. and abroad (can't wait for that Warsaw show baby!!!). But how have they evolved since their Coachella debut? Regardless it's going to be a party, so someone call the fire chief, it's bout to get "Spottieottiedopaliscious."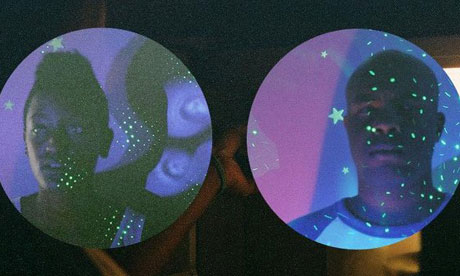 Why you need to check them out: Currently you believe the Internet is this grand destination, an all knowing, all seeing, technological highway where the universe's every answer is hanging out. Shit, you're right. We like to think the true definition of the Internet is a five piece soul band created by Matt Martians and Syd The Kyd of OFWGKTA. But this isn't Mom and Pop's version of soul, the Internet keeps the sultry stuff, while throwing down more explicitness in big bass lines and heavily smooth rifts. Imagine breaking down sexual soul to it's original bare boned raw data form. That's the Internet of today.
Why you need to check them out: Dance. Party. And everyone's invited. The duo's been tearing up the airways form the get go—we're excited to see what they're all about.
Why you need to check them out: If you think that Biggie, Nas and Jay-Z are hip-hop — you're "dead wrong" homie. The next generation of rap has arrived and Ratking are the flag bearers. Hailing from New York, they capture what it's like to be young and live in the big city. Sure the New York of the 90's still exists to an extent, but that's not their reality. Rather, their lyrics are about love, the modern NYC landscape and how it's still about fuck the cops (ok, somethings never change). Check out their new album, So it Goes here on NPR.
Why you need to check them out:Chicks, man. Two girls who love to do their thing and play intricate dance music. It's fun, smart, sexy and most importantly fresh. We love new sounds and these two are most definitely on our most wanted list.
Why you need to check them out:He's the baddest man alive with a guitar. Hear that Jimmy Page? Tom Morello? Even if you don't agree, the man's swagger is contagious and there is no one we'd rather see close out a Saturday night than this man.